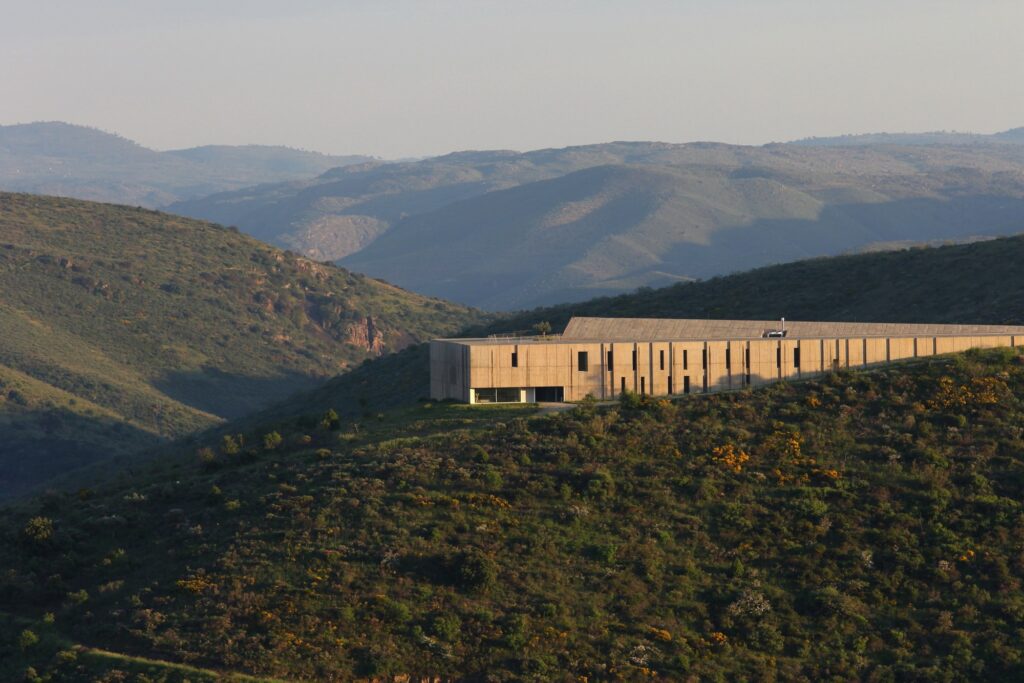 The Anthropocene Forum 2021 will be held in Foz Côa for three days. Foz Côa was chosen for its symbolic value: it is a World Heritage Site by UNESCO since 1998; it features a vast open-air gallery with Paleolithic engravings dating back to around 25.000 years ago, a reminder of our past and our path to today's challenges; it is part of the Alto Douro Wine Region, an example of humankind's unique relationship with the natural environment going back to 2000 years ago, based on wise management of limited land and water resources on extremely steep slopes; it has a history of public engagement and citizens' resistance to top-down corporate and governmental decisions (the Côa battle (1996) blocked the building of a dam that would submerge the pre-historic engravings and greatly affect local agricultural patterns).
Foz Côa lies in the mountains of northeast Portugal, a region of extensive olive groves, almond trees and vineyards and is crossed by the River Douro. The schist outcrops in the valley were used as canvases over the millennia, holding thousands of engraved motifs that are the legacy of our ancestors' creative instinct.
These open-air rock art panels and prehistoric habitats can be dated back to the Upper Paleolithic (c. 25.000 years ago), including the Ice Age, the Neolithic and the Iron Age. In 1998, UNESCO included the Prehistoric Rock Art of the Côa Valley in the World Heritage List, as it illustrates both the development of our creative genius during the dawn of human cultural development and the social, economic and spiritual life of our prehistoric ancestors.
With this resolution, UNESCO confirmed not only the relevance of the rock art but also the righteousness of those who opposed the building of the dam and fought for its protection in situ, that is, where they were made, where they made sense to their creators, and where they were found, the Côa engravings.
The Côa Parque Foundation, the host institution of the Anthropocene Forum, was created in 2011 to manage the Côa Valley Archaeological Park and the Côa Museum, aiming at the protection, conservation, research and promotion of the Côa Valley Rock Art and other heritage features in the region. Through the ongoing archaeology cultural project, the major aim of the Foundation is to promote the integrated development of the region, bringing together partners and private economic agents, highlighting the importance of cultural dynamics and its contribution to the well-being of the Country.